News · Rachel Podger: A Woman for All Seasons
Thursday 19 April 2018
Debuts, premieres, new touring collaborations and album releases crown a significant birthday season for Rachel Podger. Taking a fresh approach to celebrated repertoire, Rachel and Brecon Baroque continue their award-winning Vivaldi series for Channel Classics. Following the Dutch release which was marked with a live TV performance for Podium Witteman, Le Quattro Stagioni is released globally on Friday 20 April. Even ahead of this album's release, reviewers are already raining praise on both the virtuosity and verve of Rachel's one-to-a-part, joyful approach. The Sunday Times noting "Rachel Podger's Midas touch makes even a warhorse such as Vivaldi's Four Seasons sound fresh-minted."
In his day, Vivaldi's reputation as a 'freakish violinist' sometimes overshadowed his renown as a composer. He is best known by today's audiences for his enduring The Seasons which unites both his virtuosity and vivid textural writing. Producer Jonathan Freeman-Attwood comments "Virtuosity is non-negotiable here and Rachel has it in abundance. But it's the colour, poetry, vibrancy and evocative characterisation of weather, human warmth and fragility, captured by the dynamic flux of Rachel interlocking with her colleagues in Brecon Baroque, that deliver near-unimaginable qualities in this music."
Le Quattro Stagioni will be featured as Classic FM's Album of the Week from 23 April so tune-in for an aural spring clean before purchasing your own copy from Channel Classics, Amazon or Presto Classical. More early praise includes:
"from sounding spartan, this releases a freedom and buoyancy in the playing that is quite delightful." Financial Times
"What a treat to listen with fresh ears to Rachel Podger's delightfully straightforward but unstintingly imaginative new recording with Brecon Baroque, which uses just eight musicians to breathe affectionate new life into scores that have fallen victim to familiarity's notorious tendency to breed contempt." Presto Classical, Recording of the Week
Summer fun beckons as Rachel and VOCES8 continue their collaboration A Guardian Angel which premiered to much acclaim at St George's Bristol and Kings Place, London before Easter. The immersive and meditative programme, drawn from Rachel's BBC Music Magazine Award winning CD of the same name, includes a new commission, Antiphon for the Angels, by Owain Park and works by Bach, Matteis, Biber and Tomkins as well as pieces by VOCES8 composer in residence Jonathan Dove and Sir James MacMillan.
"A Guardian Angel is one of those rare, inspired projects which holds an audience spell-bound and lingers long in the memory. Rachel Podger and VOCES8 wove an entrancing narrative through the music, a slow and beautiful dance between singers and violin, with imaginative use of spaces, dramatised by a chiaroscuro of lighting effects." (Helen Wallace, Programme Director; Kings Place).
A Guardian Angel will continue to tour this autumn and in 2019 including notable territory debuts in Germany (Rheingau Musik Festival) and in Holland. If you'd like to book a performance of A Guardian Angel contact Libby Percival. Watch the short, behind-the-scenes film here.
Following their successful Australian tour Rachel continues her partnership with the Orchestra of the Age of Enlightenment as they visit European summmer festivals - Rachel also makes her solo debut in Japan for the Chofu International Music Festival, and complements the release of Vivaldi Le Quattro Stagione with a tour of the same with Brecon Baroque. Autumn releases, recording and touring include Bach Solo Cello Suites and a disc of CPE Bach with duo partner Kristian Bezuidenhout. Rachel's own Brecon Baroque Festival is 18-22 October 2018 and this year includes performances by VOCES8, The Society of Strange and Ancient Instruments, lutenist James Bramley.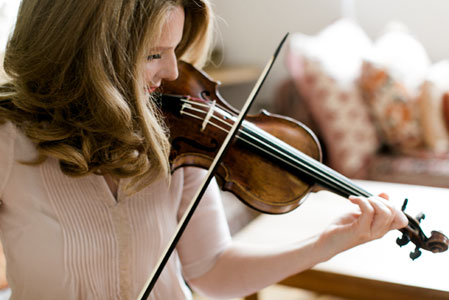 Winter welcomes the arrival of a new tour programme, Bach Dynasty, featuring mezzo-soprano Ciara Hendrick. Rachel will also travel to Sweden to make her debut with Västerås Sinfonietta. In addition to these exciting projects Rachel's extensive education work continues at the Royal Academy of Music and at Juilliard.
To buy Rachel's new album Vivaldi Le Quattro Stagioni visit Channel Classics.