Contact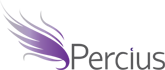 For further information, or to book either Rachel Podger or Brecon Baroque, please contact Percius.
Tel: +44 7718 752481
For availability enquiries please contact Libby Percival on libby@percius.co.uk.
For all other enquiries please contact Desireé Ayton on desiree@percius.co.uk.
Credits
The images used on this website include photographs by Jonas Sacks (home page), Chris Stock, Danny Higgins and others. For enquiries regarding usage, please contact us.
This website was designed and built by robtree.