News · Early Music Day 2020 and Wigmore Hall Residency
Monday 21 October 2019
From percius.co.uk:
We are delighted to announce that Rachel Podger will be the Ambassador for REMA's Early Music Day. This feels rather a poignant announcement given the UK's current political situation; we're looking forward to working closely with our European colleagues in the run-up to Early Music Day, held annually on the anniversary of Bach's birthday, 21 March 2020.
Rachel notes: "As a British German at this moment in time, I am hugely privileged to be the Ambassador for REMA's European Early Music Day 2020; I feel much as Bach noted about his gift of music "I play the notes as they are written, but it is God who makes the music". The recognition and expansion of Early Music has been my life's work. As I continue to teach and perform around the world, I will be particularly proudly waving the Early Music Day flag, and hoping that music will continue to heal divisions and create harmony amongst all peoples."

Rachel appears on BBC Radio 3's In Tune programme today at 17:10 to discuss Early Music Day, and to talk about her all Bach Artist in Residence series at London's prestigious Wigmore Hall. Described by Gramophone as "there is probably no more inspirational musician working today", Rachel will perform six concerts at the hall comprising performances of Bach's Partitas and Sonatas for solo violin, duo performances with Kristian Bezuidenhout, and all Bach concerto programmes with Rachel's own Brecon Baroque and soloists including mezzo Ciara Hendrick. To read more about the residency and to book tickets please go to the Wigmore Hall's website.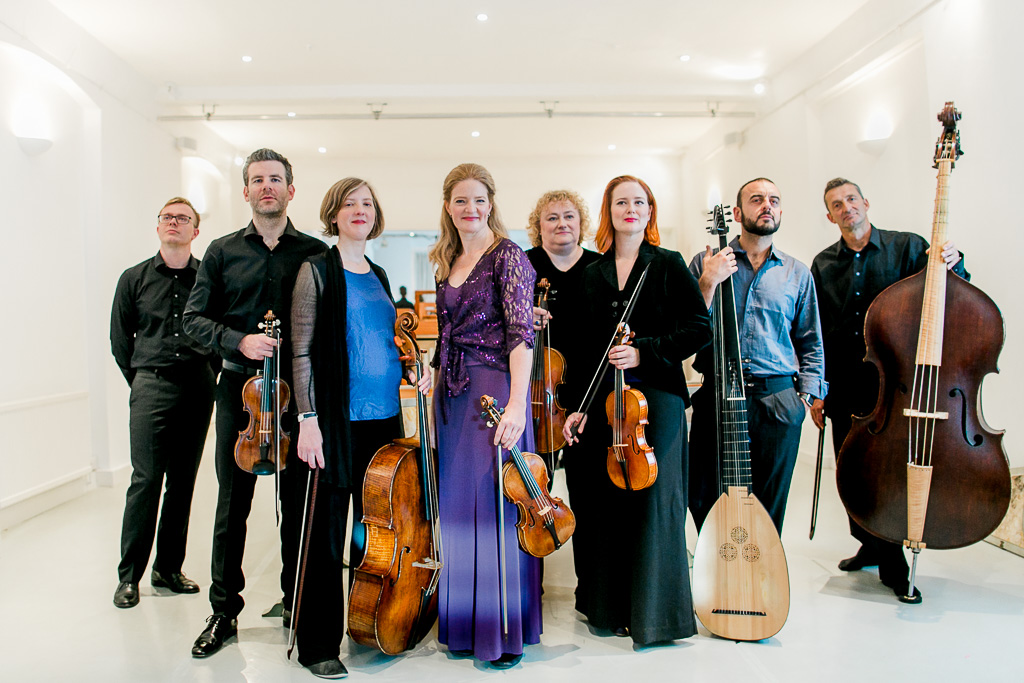 Rachel's own Brecon Baroque Festival opens this Friday 24 October with a celebration of Zelenka led by Rachel and conducted by Robert Hollingworth. Rachel, Robert, Brecon Baroque, soloists from I Fagiolini, and members of Robert's University of York chamber choir The 24, unite to give a performance of Zelenka's rarely heard Missa Dei Patris in Brecon Cathedral to open Bohemia: from Biber to Mozart. The festival runs from 24-28 October and includes concerts by Rachel's Brecon Baroque, other artists such as I Fagiolini, Gawain Glenton and In Echo, all in a tempting array of workshops, tea dances and other community and festival events.
Rachel's next touring and recording projects include Beethoven Sonatas for the anniversary year with Christopher Glynn (hear them at Kings Place next Spring), and the world premiere recording of three previously unfinished Mozart Sonatas which have been completed by Professor Timothy Jones.
Rachel continues to inspire students through her teaching at the Royal Academy of Music, and at The Juilliard School whose own historical performance department celebrates its tenth anniversary this year.
To book Rachel, or to talk about ideas, please call Libby Percival.